Lafayette High School
Class Of 1969
In Memory
Kent L. Clark, 63, St. Joseph, died Friday, September 12, 2014, at his home.
He was born February 3, 1951, to George and Eunice (Bumbacher) Clark in Arkansas City, Kan.
Kent married Randi Johnson on October 21, 2002, in Las Vegas, Nev. She survives of the home.
He was a graduate of Lafayette High School and worked at Altec for ten years and managed many body shops.
Mr. Clark enjoyed gardening, cooking and NASCAR, though he most enjoyed making people smile.
He was preceded in death by his parents; brother, George Clark; twin brother, Keith Clark; and son, Matt Maretoli.
Additional Survivors: children, Holly Keling (Todd), Cale Clark, Amanda Maretoli and Tammy Flowers (Doug), all of St. Joseph; grandchildren, Tre Flowers, Tori Flowers, Ashleigh McClurg, Macy Keling, Matti Maretoli, Maximus Maretoli and Kenlee Maretoli; brother, Joe Clark (Pam), St. Joseph; and numerous nieces and nephews.
Celebration of Life: 7 p.m. Monday, Meierhoffer Funeral Home & Crematory.
Inurnment: Whispering Pines Cremation Garden at St. Joseph Memorial Park at a later date.
The family will receive friends 5-7 p.m. Monday, Meierhoffer Funeral Home & Crematory.
In lieu of flowers the family requests memorial donations to be sent to the grandchildren's mission fund in c/o Meierhoffer Funeral Home & Crematory.
Online guest book and obituary at www.meierhoffer.com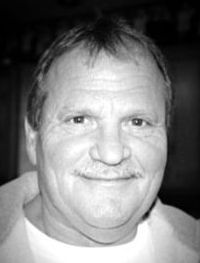 If you are aware of a Classmate who should be added to this page please let us know.